Air Conditioning Services

in Baton Rouge, Louisiana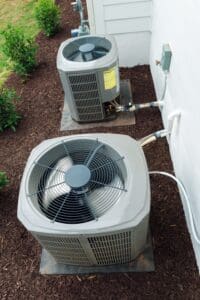 ​Many today expect air conditioning without even thinking about it. However, it's not always a matter of a being able to conveniently cool a home. In the heat of summer, cooler temperatures can be life-saving for some. When the air conditioner is broken then your home can turn into a miserable place in an instant. Fortunately, with the right strategies, you can keep an air conditioning unit functioning well all season and avoid breakdowns.
How can air condition services can help you?
Problems with A/C units can not only be fixed but even prevented by a skilled professional who services them regularly. It is advised that air conditioners be maintained by experts at least once every 12 months and before the extreme temperatures take place. Higher temperatures cause faster burnout rates for air conditioning when there is something wrong with the unit.
Professionals performing air condition services will:
replace or clean the air filter
checking for leaks
measuring refrigerant liquid levels
look for safety hazards, clean the coils
remove debris from in and around the unit
straighten coil fins
recalibrating the thermostat
Because these expert professionals are specialists in all facets of air conditioning, they can quickly identify issues, offer solutions, and express suggestions when it is time to replace a part or a whole system. In addition, they are up-to-date on the best ways to communicate with their clients, as well as on safety and best practices. They will make your home fully functional again and explain to you how you can maintain that.
When should you call a professional?
There are some problems with an AC unit that can be easily detected while some of them can be subtle. There are some repairs that a homeowner can perform on his own, but other ones should be handled by a professional. Since they know better how air conditioners function and are less likely to make an expensive mistake, they can quite easily make the home up and running as it was previously. Here are a couple of signs that it's an ideal opportunity to call an expert.
Home is too hot
If the temperature in your home is still high even after turning on the AC, blocking sunlight and enabling airflow through your home, that might be a sign that your unit is broken. If your vents are producing hot air during the summer then it is time to call the repair expert.
There are uneven temperatures throughout the home
While it is common to have a hotter temperature in the upper floors of a home, when there is a big gap in the temperature difference between the floors of a house this may signal that something is not working well in the vents, air filters or ductwork. Air filters can be replaced by homeowners, while a professional should always clean and check the ductwork.
Energy bills are extraordinarily high
You may see an increase in your energy bills if your air conditioning system is operating inefficiently. A crack in a window or door seal may need to be repaired, or a tear in the ductwork or the air conditioning coils are dirty. An AC professional knows what problems to look for and can usually get your electric bill back to where it should be by making the necessary repairs.
There is restricted air flow
Your system won't be able to keep your house cool if there isn't a strong airflow. All expectation isn't lost as an accomplished professional can rapidly and viably examine the conduits and the blower. If there is an issue in such manner, at that point fixes can be effectively made and the issue can without much of a stretch be tackled.
Thermostat is not working
The thermostat doesn't work but everything else works fine is the most frustrating thing that can happen. The wiring and calibrating the temperature readings and a repair can be done by a professional.
You experience loud noises or bad smells
It's completely unacceptable for your AC unit to be making grinding and/or scratching noises and you should call an expert as soon as possible. They will make repairs to the belt or broken parts before they lead to even more extensive damage. Another indication that something has gone wrong are bad smells coming from the vents. Whether the wires are burnt or musty odors are smelled, expert services are often needed for better solutions.
The unit is leaking
The professional must be called immediately as soon as liquid leakage is spotted. While a leak can be caused by cracks from the water condensation tube there are many times when the liquid is actually refrigerant which is a liquid that is poisonous. A leaking unit should be checked out by a professional as soon as possible.