BIG FAMILY CARE
Club Enrollment Form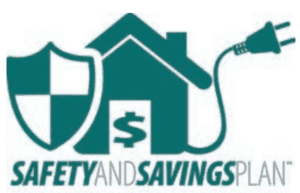 Limited Lifetime Warranty
on Installations:
All covered fixtures that we install
in your home are protected for
LIFE*! No additional material or
labor costs!
Double the Warranty on Repairs:
Enjoy 2 years of protection on all
repairs! No additional material or
labor costs!
Front-of-the-Line Service:
Guaranteed same-day service!
No waiting for a technician for
days to fix your emergency!
Reduced Service Fee $49:
You save on every service call!
Service-Satisfaction Commitment:
You will be 100% satisfied with our
service, and if for some reason
you're not, we will make it right.
Electrical-Safety Inspection:
Your electrical system can
change and even destabilize over
time. Help keep your home and
family safe with a complimentary
inspection every 11 months!
Smoke Detectors:
We will replace your smoke
detector batteries and test all
smoke detectors
Big Discounts on Service:
Never pay full price again! Save
15% on all products and services!
Exclusive Specials:
Take advantage of special offers
and exclusive discounts! Big
savings just for our members!
A Home-Value Booster:
Your plan is transferable to a new
owner if you sell your home, or it
can move with you if you remain in
our service area.
Special Item:
One company special item per
visit.
TERMS AND CONDITIONS
Includes all Safety and Savings PlanTM benefits plus a lifetime warranty on all products, devices, and equipment installed by our company, excluding bulbs. Any eligible product, device, or equipment that fails to perform as designed will be repaired or replaced at no additional charge for as long as your Safety and Savings PlanTM is in good standing. Failure of fixtures through abuse, misuse, neglect, vandalism, fire, flood, or earthquake will not be covered. The results of ordinary wear and tear such as scratches or finish blemishes will not constitute cause for replacement. In order to ensure a trouble-free operation of eligible products, devices, and equipment, we must thoroughly inspect your home's entire electrical system on our initial visit. Afterward, we will need to inspect your electrical system at least once every eleven months.
During this visit, our technician will make any necessary adjustments, repairs, or replacements of eligible products, devices, and equipment—at no cost to you. Installations must comply with all local codes. Other conditions may be required for eligibility as determined by our technician. Maintenance or alteration of eligible products, devices, and equipment by anyone other than our company will void warranty.