Electrical Closing Repairs in Baton Rouge, Louisiana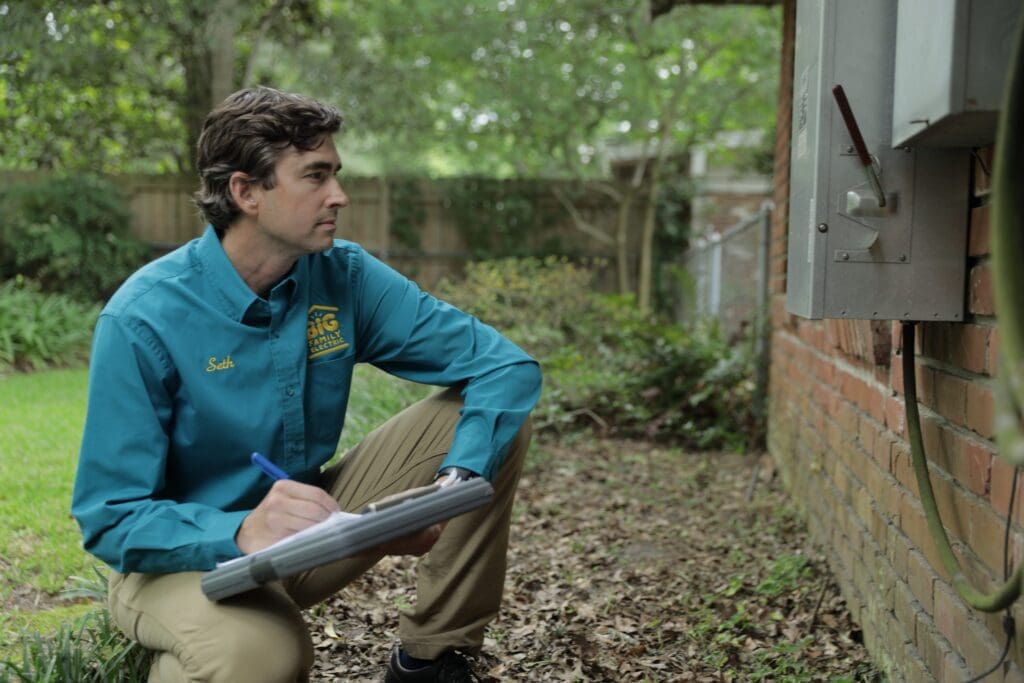 Closing on a house is one of the most exciting events for modern homeowners and their families. Not all homes are completely move-in ready, though. If a pre-closing inspection turns up electrical problems, the property may need Electrical Closing Repairs.
What Are Closing Repairs?
When potential buyers are interested in a house, they schedule a full inspection before closing. This inspection gives buyers the chance to uncover problems, in this case with the home's electrical system, that will need to be repaired. 
Sellers can either make the repairs themselves or put a certain amount of money in an escrow account to cover them after the deal goes through. These closing repairs can then be carried out by a licensed contractor before the family moves in.
The Importance of Electrical Inspections and Repairs
No new homeowner should have to move into a property that has electrical problems, whether they're minor inconveniences or potentially serious safety risks. Hiring Electrical Closing Repairs Services in Baton Rouge, Louisiana gives homeowners the chance to work with a licensed electrician to resolve potential problems before the family moves in.
Failing to request closing repairs can leave new homeowners footing large bills as soon as they move in, creating a financial burden. While most buyers don't mind purchasing homes with minor electrical issues, it's never wise to ignore a potentially serious problem during a home inspection.
Common Repairs Requested
Every closing repair starts with a full inspection by a licensed electrician. During this inspection, the electrician will evaluate everything from the wiring and circuit breakers to the outlets and switches. Once the inspection is completed, the same electrical service can perform all the required repairs. They may include:
Replacing faulty outlets and switches

Addressing circuit overloads

Rewiring rooms or entire homes

Installing GFCIs

Retrofitting to remove aluminum wires

Grounding circuits

And more
Tips for Choosing an Electrician
Closing repairs must be performed by a licensed Electrician in Baton Rouge, Louisiana. However, not all electricians are created equal. Here are a few tips that could help homeowners find the right professional for the job:
1. Verify Insurance Coverage
In addition to checking licenses and certifications, make sure the electrical service also carries full liability and workers' compensation insurance. Verifying insurance coverage is the best way for new homeowners to protect themselves from liability issues.
2. Investigate the Company's Reputation
Buyers who have friends or family in the area can ask them about their experiences with particular electrical services. Those who don't know anyone local who has used the service in the past can also read through online reviews and check the company's Better Business Bureau rating.
3. Ask About Service Guarantees and Warranties
Not all electricians offer warranties or guarantees of service. If a company offers workmanship guarantees, that's a good sign that homeowners can be confident in its contractors' skills and expertise.
4. Project Timelines
Homebuyers are typically working on tight deadlines. While closing repairs don't need to be completed before signing the paperwork to transfer the deed, electrical repairs should be completed before the family moves into the home. Find an electrical service that will provide efficient inspections and repairs to keep everything moving according to schedule.
5. The Question of Cost
It's never wise to hire a company based on the cost of its services alone, especially when it comes to closing repairs. The seller should have set aside money in an escrow account to pay for them, so there's no downside to working with a contractor that offers a higher level of service. That said, there are plenty of leading electricians who provide both excellent workmanship and competitive pricing.
6. Specialized Experience
Make sure to hire an electrical service that has experience with performing household closing repairs. Some electricians perform both residential and commercial repairs, and that's fine. Don't hire an electrician without first verifying that he or she has experience with closing repairs.
What About Utilities?
Most experts recommend that home buyers contact utility companies to have the electrical service switched over to their names around two weeks before their intended move-in dates. That shouldn't interfere with closing repairs. Most closing repairs are performed after the sale goes through. Electricians can perform the repairs either before or after the utilities are switched over.
Find an Electrician Homeowners Can Trust
Big Family Electric provides all the electrical closing services that homeowners in Baton Rouge need to ensure that everything is in proper order. They can handle anything from simple outlet replacements to full electrical rewiring. Call to schedule an inspection or request repairs today.