Big Family Care
Let's face it, we all don't know everything.   That why we need other folks to help us along.  That's what BIG Family Care is for.  We want to be your family's ally in keeping your home up to date, safe, and functional when you need it.  You never have to worry about who to call, BIG Family is here ready to serve you. 
What is Big Family Care?
An annual membership (billed monthly) based on a commitment to you. It's our way of offering a family to a family partnership where we regularly ensure your systems are running correctly on top of our 100% satisfaction guarantee and professional team. We send skilled technicians out to your house regularly to service your electrical systems.   
Big Discounts on Service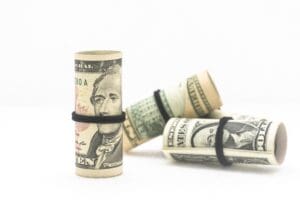 – As a member, you will receive a 15% discount on the products and services needed to bring your home up to the minimum standards of local code and the National Fire Protection Association.
– As a member, you will get discounted service fees for all scheduled calls.
Reduced Service Fee for unexpected things
No need to worry about any overtime rates.
Detailed safety inspection each year
– Whole-House Electrical safety inspection each year that you're a member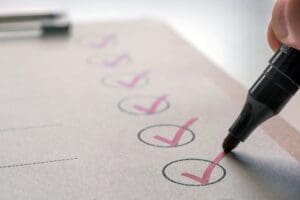 Lifetime Warranty on all Installations
– For all equipment and parts that we install, you will receive a lifetime warranty as long as you are a member.  If it fails we will come to your home and replace it with the same or comparable part at NO cost to you!
Double the warranty on all repairs
All of our clients receive a one-year warranty on all repairs and as long as you are a member, you will receive twice the protection.
That's a two-year warranty.
Front of the line Priority Service
– When you need service you want it fast. BIG Family Care assures you that you are always our first priority.  When you call, you go to the front of the waiting line and receive your service that same day. 
Home Value Booster
-Your membership is transferable to a new homeowner. Also, you can take your membership with you, to a new home, as long as you remain in our service area.
-We will provide a detailed electrical inspection of your home by looking over the various safety systems in more detail than offered in our standard Critical Home Safety Check.

-While we remain on the site for an Electrical visit we can take care of any additional items that you may need or that are noted in our inspections without the Standard Service Fee charge and, of course, with our special BFC pricing.
All of this value is available to each home that we service
Would you like to learn more about the benefits of becoming a member? We'll be happy to answer your questions about our affordable services! Our friendly office staff is available to sign you up for your Club Membership so that you can begin taking advantage of our affordable electric services. In addition, we understand emergencies don't always happen during office hours. Therefore, our business is available around the clock, seven days a week! One of our trusted BIG Family Electricians is always on call to help you in your time of need. Above all, it's our mission to keep your family comfortable and your house fully functional!
Call today to get more information or to sign up for BIG Family Care!

Please fill out the enrollment form and email to info@callbigfamily.com. Thank you!